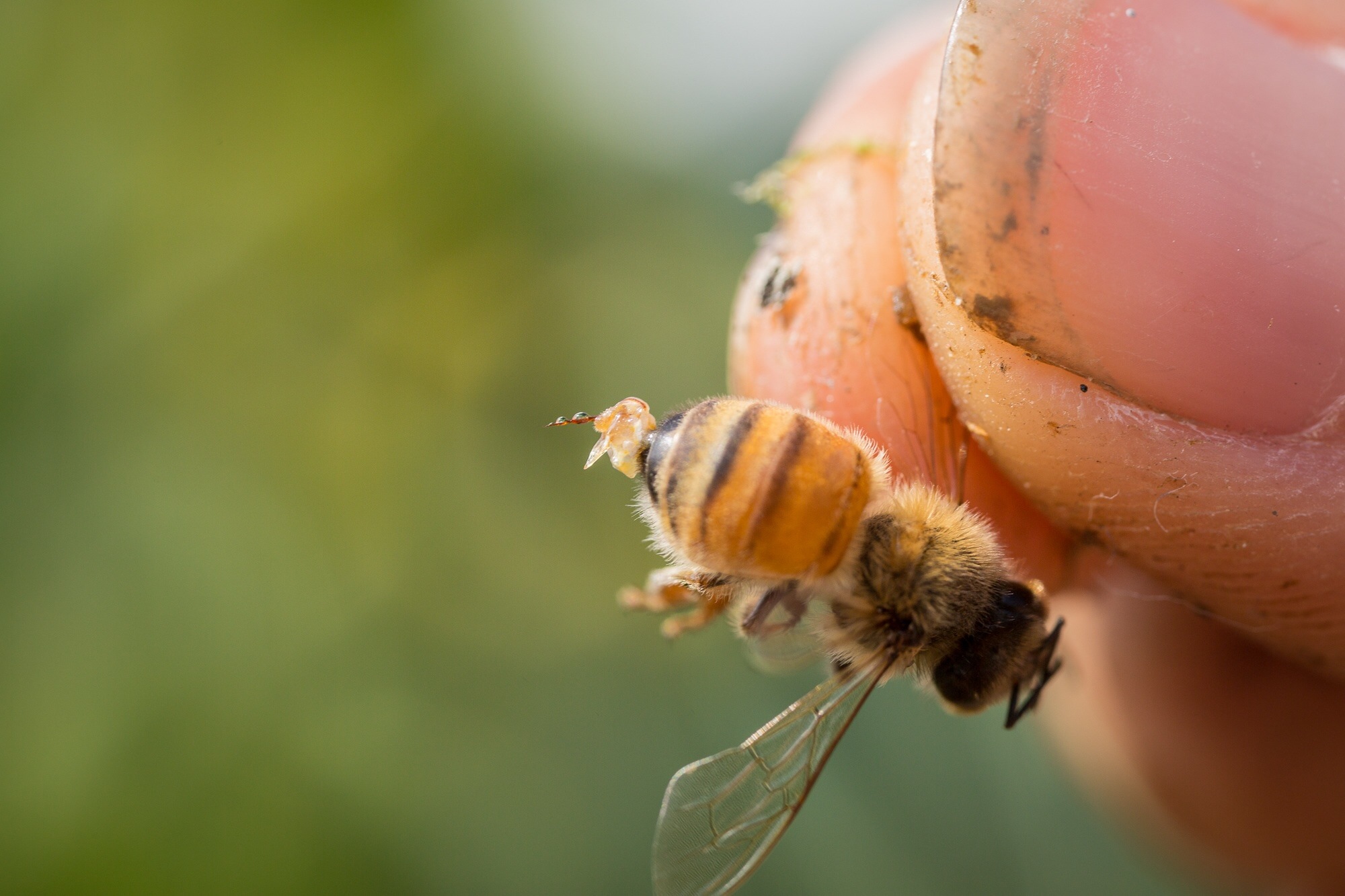 Most people have been stung by a honey bee. That's why Schmidt uses the honey bee as his basis for the Schmidt Pain Index where he rates how painful different insects' bites and stings are. We go into the most and least painful insects he has been stung by as well as where the honey bee ranks on this scale. 
Getting stung doesn't just end with a little bit of pain. Did you know the honey bee dies after she stings you? We get into why insects sting and why bees die after stinging. 
Another scientist also indexed the pain from getting stung, but was more specific. This man stung himself specifically with bees to figure out where the most painful places to be stung were.
We discuss the most painful places we have been stung and why you should ALWAYS wear underwear when beekeeping.
And finally, what exactly are killer bees and have they actually killed anyone? You might be surprised to hear that killer bees are smaller than European honeybees and so have less venom in their stinger. We go into how they got their name and if their nickname is well-deserved or not. 
Ready to keep bees & harvest honey right in your own backyard?
Our online beekeeping course takes you through the process of starting your first hive and keeping happy, healthy honey bees. Enroll at BeekeepingMadeSimple.com. Use promo code PODCAST for 20% off.